D

om

 

Tandartsen
Dental treatments in Amsterdam-Zuid
At Dom Tandartsen, you are welcome for a regular check-up, where we evaluate your general oral health. We always try to make an appointment with your permanent practitioner. We will be happy to help you with all your general and complex dental questions, wishes and complaints.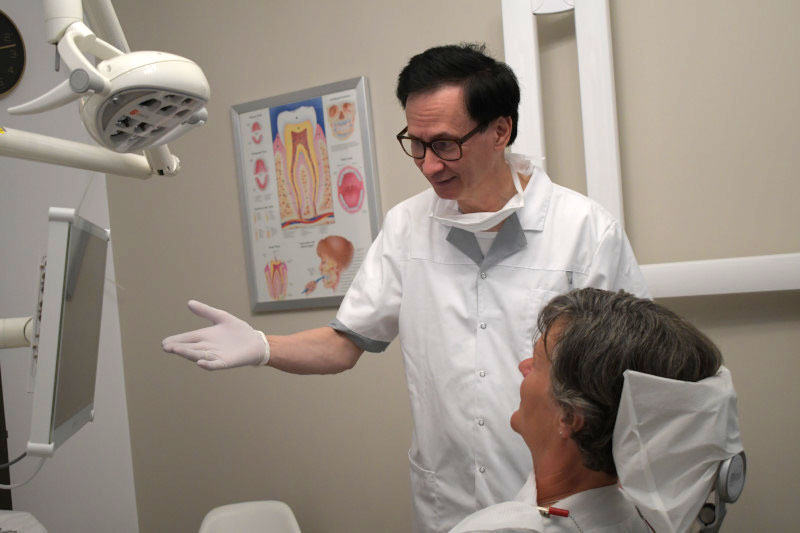 REGULAR CHECK-UP & MINOR TREATMENTS
To pay extra attention to your oral care are comprehensive prevention treatments by mouth hygienist or prevention assistant possible.
Check-up
We would like to see you regularly for a periodic check. During this visit we take the daily oral care with you, so that your teeth and mouth remain healthy. If necessary, we take action to improve your oral hygiene. You can think of simple interventions, such as tartar removal or cleaning.
When there are any issues with your teeth, or you require addiontal treatment, the dentist will discuss this with you and inform you:
The expected results
The risks of a treatment
The number of treatments
The expected costs
The duration of the treatments
We try to schedule a new periodic check with you immediately after the check. You don't have to always think about planning a check: it's useful to keep your teeth in optimal condition.
Minor treatments:
We discuss small interventions directly with you and the treatment follows, if necessary, in the short term. Think for example of a simple dental cleansing or making a filling. For extensive treatments, we will inform you about the costs.
If necessary, the treatment plan with the associated costs can be recorded in writing. After your agreement, we carry out the agreed treatment. This will generally be within 14 working days.
Rates
The rates within the dentistry are determined nationwide by the Dutch health authority. We apply these rates. For more information, see www.allesoverhetgebit.nl.
Do you have an additional dental insurance? Then the treatments at Dom Tandartsen are reimbursed in whole or in part. Consult the policy conditions of your health insurer.
ALL ABOUT THE TEETH
Dentists from all over the Netherlands have gathered information about all dental treatments in one convenient place. This online reference book can be found at www.tandarts.nl.
Do you prefer to speak to someone personally or want to call for an appointment? Please call us for information or advice: 020-613 10 20.
More Information
Would you like to know more about our dental treatments?